Ethernet relay
Sorry I've not been around a lot recently. My day job has been consuming my life and my after hours activies too.
I have however managed to write a nice web server that runs on some hardware (m328 aka arduino micro) Derek shipped my way. My next task is to xAP enable this.
Some screenshots of the hardware. The green pcb is custom the others are just off the shelf components.
http://www.flickr.com/photos/kenned/8939718885/lightbox/
http://www.flickr.com/photos/68384054@N03/9606020148/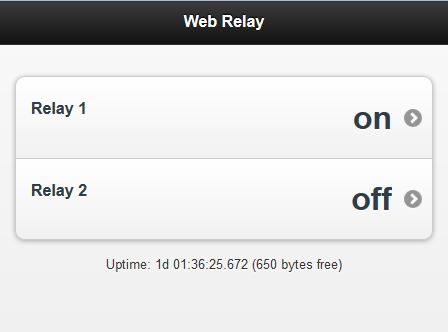 Brett
28 August, 2013 - 16:11
#1
Looking nice!
As ever, Brett rolls cool code.
The UI and functionality on this is a lot better than the hacked sketch that I put together to test my hardware design/custom PCB.
http://www.flickr.com/photos/kenned/8939725153/
I just had a hardcoded IP address, Brett has added DHCP.
Anyway, it's early days for this little board. As ever, the thing was designed to keep costs down. I'll do a wiki writeup & add the parts to the HAH Shop in the near future.
Cheers,
Derek
Cheers,
Derek.
9 September, 2013 - 11:59
#2
Hi Guys, Really liking this,
Hi Guys,
Really liking this, i already have a couple of uses in mind :)
Andrew
10 September, 2013 - 10:17
#4
Thanks Brett, will take a
Thanks Brett, will take a look at the write up